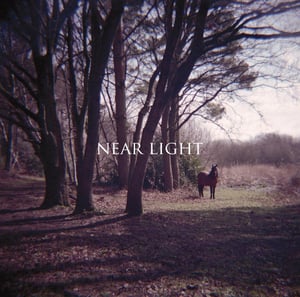 £

0.01
***Please order through our Bandcamp page! If you order off here nothing will happen so order from this link. Cheers!***
http://nearlight.bandcamp.com/album/near-light
Digital Download - £0.99
CD - £3.00
CD + Download - £3.99
Please check postage rates when ordering that are applied to your order!
www.stalkymusic.com - "Beneath the hype, Near Light have been
carefully crafting out an alternative vision for Bournemouth's future.
With a self titled debut EP that falls gently between their
inspirations of 'Explosions In The Sky' and 'Sigur Rós', their
melancholy spirals of twinkling riffs and shimmering cymbals invites
the listener into an ambient space. The closing track to the EP "In
Darkness, You Were My Light" stands out due to its gentle weaving of
sounds that trickle lightly, before opening out like a blossoming
flower into something innocently blissful."
http://www.rock-regeneration.co.uk/ - "Every part of this EP seems to
flow seamlessly, from the gentle guitar work, to the piano sections,
and the wonderfully timed drums. All 5 tracks are beautifully layered
for a very and atmospheric journey. The EP cries out to be a
soundtrack, and at just over 25 minutes in length, would in itself be
an ideal candidate for it's own short."